Boxing | Mondays 15:15 - 16:15 | From 8 years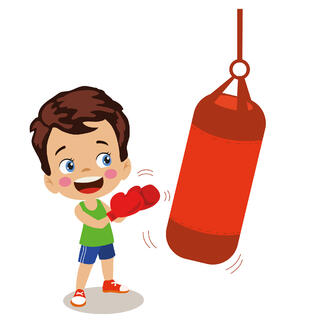 Boxing | Mondays 15:15 - 16:15 | From 8 years
Boxing | Mondays 15:15 - 16:15 | From 8 years
Excluding Tax
Delivery Status:
Immediately
---
9 week course. From 08.01.2024. 60 Minuten per class unit.
Are you ready to rumble?!
Our certified trainer is passionate about promoting physical activity, self-defence and personal development. Children will have the opportunity to learn the basics of stances, kicks and forms specific to boxing.
The emphasis is on building discipline, self-confidence, self-control and respect for others.